Expanding Possibilities.
MAX HRM provides full-scale human resource solutions between Europe and China. With an extensive network of working professionals and being familiar with both Chinese and European labour markets, MAX aims to connect international talents with the demand of Chinese and European companies.
With offices in The Netherlands, England, Sweden and France we  provide the best service to local and international clients.
The services include recruitment ( Headhunting for C & D – level positions, experts in various fields, and multilingual talents), HR consultancy ( HR Due diligence, HR integration process after M&A's), Personnel Outsourcing, Training and Personnel Development.
With the strong support of its resources and partners, MAX HRM aims to consult the complete HR services to our clients. The ultimate goal of MAX HRM is to support our clients to achieve Human Resources optimization.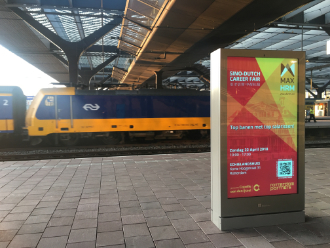 MAX HRM sponsored event, the Royal IGC China Tafel celebration of the Moon Festival and the 50th anniversary of diplomatic relations between the Netherlands & China, was a big success!  The keynote speakers were Mr. TAN Jian, Chinese Ambassador to the Netherlands,...
Free register via: servus.sbe@vu.nl for the 'We Shall Overcome' Servant-Leadership Symposium on Monday 17 May 2022, 11:00-13:00 hrs at Vrije Universiteit Amsterdam. This online symposium 'We Shall Overcome' is on the 21th symposium in an annual series, a meeting place...