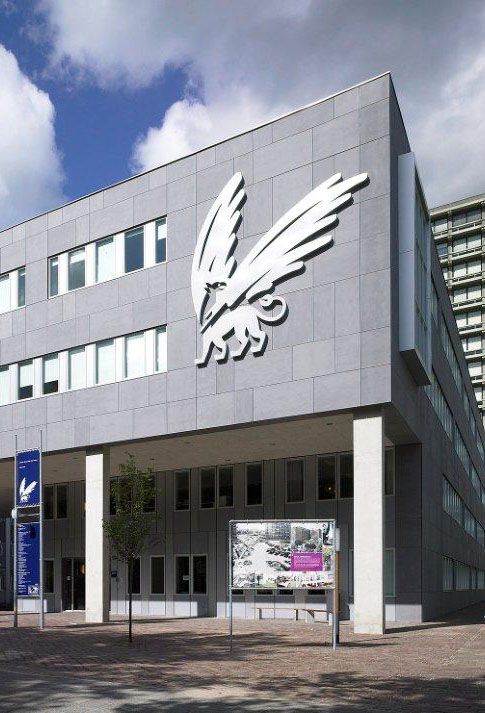 Free register via: servus.sbe@vu.nl for the 'We Shall Overcome' Servant-Leadership Symposium on Monday 17 May 2022, 11:00-13:00 hrs at Vrije Universiteit Amsterdam.
This online symposium 'We Shall Overcome' is on the 21th symposium in an annual series, a meeting place for students and professionals to strengthen the cross-cultural link between theory, business, and societal issues. The world is changing rapidly. The 24/7 organization calls for a sustainable leader, a leader who is a community builder, an active listener, and a mentor who is able to reconcile, especially in times of crisis. How to be a compassioned motivator for your employees, your citizens, your mentees, or your customers across cultures?
Program overview 
'We Shall Overcome' chaired by Fons Trompenaars at Trompenaars Hampden-Turner Trompenaars, with guests: dr. Dr. Gunjan Joshi, visiting fellow at the Entrepreneurship Government Stewardship Centre, Nyenrode Business Universiteit Business University and coordinator Hindu Spirituality & Society Programs VU. Prof. dr. Professor Paresh Wankhade, Professor of Leadership and Management & Emergency Services Expert, Edge Hill University UK Harcourt Klinefelter, former press officer of Martin Luther King jr. Jasmine Chang-Howe, PhD candidate SBE-VU and founding-director MAX HRM. 
12:00 Parallel workshops
Workshop I: My life is my message – How Gandhi's message inspired Martin Luther King, by Dr. Gunjan Joshi. 
Workshop II: Leadership in times of crisis; dr. King's approach revisited, by Professor Paresh Wankhade. 
Workshop III: King my Mentor, by Harcourt Klinefelter.
Workshop IV: How to overcome Cross-Cultural Dilemmas in Chinese-Dutch Mergers & Acquisitions, by Jasmine Chang-Howe.    
13:00 Closure and Farewell 
The event will include a roundtable debate, workshop presentations and a dialogue to shed light on the gentle art of serving and leading, and how inspiring (online) leaders can bridge the gap between cultures and the (under)privileged members in society, to unlock their potential. In the words of Dr. Martin Luther King jr.: "Everybody can be great, because anybody can serve".   We look forward to meeting you at this special event. On behalf of the organising team, prof. dr. Fons Trompenaars at Trompenaars Hampden-Turner & dr. Sylvia van de Bunt   Special thanks to the VU Foundation for empowering this event! External participants are welcome. Free registration via servus.sbe@vu.nl Please mention your name, position and email address and Workshop of your 1st and 2nd preference.
Dr. Gunjan Josh
coordinating Hindu Spirituality & Society Programs at Vrije Universiteit Amsterdam. She is visiting fellow at the Entrepreneurship Government Stewardship Center at Nyenrode Business Universiteit. During her graduation at Banasthali Vidyapith in India (Rajasthan), she was inspired by Gandhi's philosophy of simple living, nonviolence, and nature conservation. Mahatma Gandhi's ideas and philosophy inspire Banasthali Vidyapith, and Mahatma Gandhi also said, "Banasthali is enshrined in my heart."
Prof. dr Paresh Wankhade
BSc MA MPA PhD FRSA FCMI FHEA PG Cert. is the Professor of Leadership and Management at Edge Hill University Business School. He is also the Director of Research and the Programme Leader for the new Professional Doctorate in Emergency Services Management. He is the Founder Editor-In-Chief of the International Journal of Emergency Services and is recognised as an expert in this field. His research and publications focus on analyses of strategic leadership, organisational culture, organisational change and interoperability within the public services with a special focus on emergency management.
Harcourt Klinefelter
Harcourt Klinefelter is the former press secretary for Dr. King.  As a student, Harcourt "Harky" Klinefelter became involved in the American civil rights movement of the 1960s. He was in the right place at the right time – the Selma March of 1965 – to become the sound-assistant of Dr. Martin Luther King Jr. This meant that Harky usually accompanied Dr. King (see photo) to record King's sermons and historic speeches. As a press secretary, Harky ensured that his sound recordings were distributed through American national radio stations.
Jasmine (Wenjia) Chang-Howe
Ph.D. candidate at VU, graduated with a Master in Business Administration (MBA) at VU in 2016. She is continuing her PhD study at VU, focusing on human resource (HR) integration in cross-border post- M&As, different from the traditional HR role. Her research examines HR as a leading perspective during the integration process goal setting and strategy setting. She argues HR could be the game-changer in improving the firm performance. Therefore, enhance the success outcome of M&A results.
Furthermore, Jasmine is founding-director of MAX HRM, a HR management company in the Netherlands, the first HR company dedicating its services to Chinese overseas investment and organizations in the Netherlands.
Prof. dr Fons Trompenaars
In 1979, Trompenaars received his MA in Economics at the Vrije Universiteit Amsterdam and in 1983 his PhD from the Wharton School of the University of Pennsylvania for the thesis The Organization of Meaning and the Meaning of Organization. In 1981 Trompenaars started his career at the Royal Dutch Shell Personnel Division, working on job classification and management development. In 1989 together with Charles Hampden-Turner he founded and directed the consultancy firm Centre for International Business Studies, working for such companies as BP, Philips, IBM, Heineken, AMD, Mars, Motorola, General Motors, Merrill Lynch, Johnson & Johnson, Pfizer, ABN AMRO, ING, PepsiCo, Honeywell. Trompenaars was awarded the International Professional Practice Area Research Award by the American Society for Training and Development (ASTD) in 1991.
Prof. dr Fons Trompenaars
Sylvia van de Bunt is co-director of the research centre SERVUS ( (https://vu.nl/en/about-vu/more-about/news)and Associate Professor at the Department of Management and Organization of the School of Business and Economics of VU University (VU), coordinator of VU MSc courses in Cross Cultural Management and Organizational Behaviour (SBE Accountancy Department), and Visiting Professor at University of Suffolk, UK. Recently she was appointed by VU Vereniging to lead a VU broad project 'We Shall Overcome' to capture the heritage of Dr Martin Luther King jr. in VU's identity. Her background is in International Business and Education, she completed her PhD 'Academic Pilgrims' at Tilburg University, and postgraduate courses at a.o. INSEAD and EFMD.