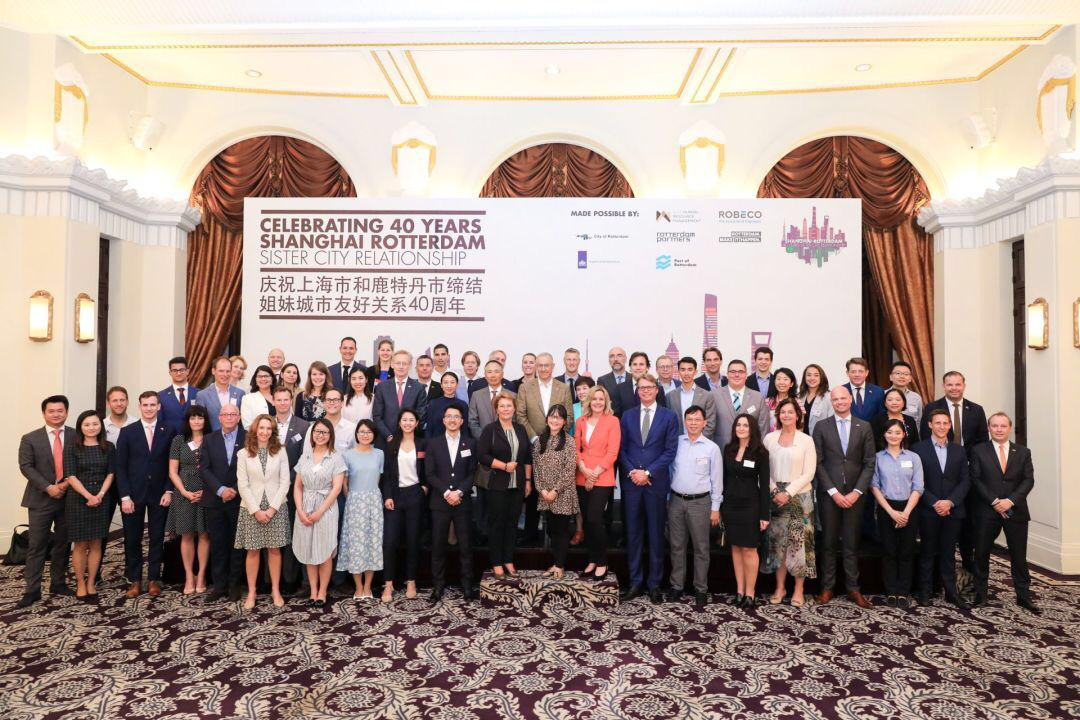 MAX HRM looks back on successful trade mission to China
This june Rotterdam and Shanghai celebrate their 40th sister city anniversary. A time for Rotterdam to reflect on what we have achieved, but also a great opportunity to deepen and broaden the relations. During this special mission to Shanghai from 11-14 June, led by Ahmed Aboutaleb, Mayor of Rotterdam, we explore opportunities on the Chinese market and celebrate this special occasion together.
Rotterdam is one of the first five Western cities to have a sister relationship with Shanghai.
"These investments have contributed significantly to the development of our local economy and the bilateral economic and trade relations," said Nijland.
According to official data, bilateral trade volume between the two countries rose to $85.4 billion as of the end of 2018. In addition, more than 700 business by Chinese companies were set up in the Netherlands that same year, creating over 16,000 jobs.
"The economic ties between China and the Netherlands are already strong and long-lasting. The fast-growing market demand offers opportunities for entrepreneurs in both countries," he said.
Nijland noted that Chinese businesses related to technology, life science, pharmaceutical and chemical industries have been growing rapidly in the Netherlands, with companies in the High Tech Systems and Materials sectors experiencing the fastest growth.
MAX HRM as one of the leading service providers in assisting Chinese investors to land in Rotterdam has signed a strategic agreement with her partner in Shanghai. This strategic agreement is focused on bringing Chinese and Dutch Talent exchange program to the next level.  Especially in the Life science and health sector.
Tang Xiaofan contributed to this story

By Zhou Wenting | chinadaily.com.cn